Please Leave Me Alone
Leave me alone so I'm as close as it gets to your heart, and whatever distorted image or expectation of me you have will remain true.
Let me be, because I'm not going to merge my existence into yours.
"Why you bother me when you know you don't want me?"-SZA
When I first read that, it came from someone I had entertained. I had no idea it was SZA because I don't listen to their music. And I read it as the subject, why do you bother me when you know you don't want me. In my last reiki session, my ancestors gave me a clear message to not fuck with these l*mes = to stop being with people who aren't your people. I interpret that as a message of validation of self, as well as a direct acknowledgement to your significance in the world*
cue the Knowles sisters
"You ain't married to no average bitch, boy"
"You ain't married to know average bitch, boy"
[Beyonce -Don't Hurt Yourself]
First, I'm tryna get the woman to understand the dynamic power and the spiritual energy.
Do you realize how magnificent you are?
The god that created you is a divine architect that created the moon, the sun, the stars, Jupiter, Mars, Pluto, Venus.
We are not only sexual beings, we are the walking embodiment of god consciousness
[Solange - We Deal with the Freakn]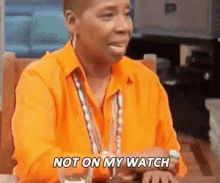 Applying that to all relationships, all interactions, I got back on track to believing in my nature and destiny to love and be loved, regardless of reciprocity, or even my track record. Being in an abusive relationship , I've gone back and forth with how that trauma has manifested only negatively. Unconditional love is what I learned to be my weakness in that experience. Yes it makes you susceptible to getting hurt easily, but my sensitive ass will regardless. But will in stunt me in a way that will make like abusers who thrive off inflicting pain on others?

My trauma focus is no longer on walls I need to build to protect myself because I love so passionately, nor is it intentionally forced on my vulnerability in order meet new people in my life. And no, I'm not meeting people where they are at, I need someone to meet me where I am.
There is no trauma focus. There's a focus on following through with these new plans for myself and embracing the power I have built in myself.
I ask myself why my deepest revelations come from relationships, so short lived or unequal in effort, love, or impact;we are told from birth not to put so much value in love.
It's because love is the deepest emotion I have felt that is not grief or shame. I'm clear on that, and yet I don't think anyone has ever gotten that about me till it was too late in our own relationship. From past interactions when one of us didn't want to let go, the other person wouldn't leave me alone,regardless of who broke up with who. There's power in holding on to someone and not letting them heal or move on. This is why I am such a pro cut off hoe. Still grieving lost love, but an impossible relationship, I've complicated the simplicity I've given to that feat. Blocking is the first step but indifference is another, ability to ignore is the goal, dedication to the present lesson and future rather than the past is the eternal mood.
So, I say please leave me alone
because
the journey that I'm on
[ bitch, I been on nicki voice]
takes a bad bitch 4 bad bitch mentality.
That's me manifesting what ?24? will look like, literally.

When they say I'm not hot
all
these
lies
need to stop