niggas ain't on shit dot com
First of all,
My favorite feeling when unemployed is realizing my own power and impact.
Hella conceptually anti-work, but am truly about that greater good (anarchy) life.
My intuition, my determination, and my ambition. Life may not be ideal right now, but the time and headspace available to synthesize my thoughts has been everything. At my last job, I had to write short term and long term goals weekly. I've talked here before about how hard future planning is when you planned on dying a few years ago. As you start to literally gain more control of your life as an independent person, you can have the capacity to truly dig deep into your intentions and life goals.
I've spent much more time on deciding if I want to be, then who I want to be, and lastly how I want to get there. As my astro chart says, results oriented. I remember when I first moved to HTX in 2017, I thought my #healing period was over. 'Trust the process' is something I heard endlessly. And now only 2 years later do I really get it. This #process is not about returning to who you once were, how you used to think, not addressing your emotions, ignoring trauma, or being #healed. It's about moving forward, growing, and doing something with this energy that disrupted your life.
As I've had to take huge chunks of time just finding stability, goal planning has never been a major focus. How I come with my endless energy of ideas and will, is being constantly occupied with my personal projects. This is a matter of expression, not intentional growth. I've had to really sit and think about that realization. While maybe a form of therapeutic coping and simultaneous education, it isn't intentional.
I'm easing back into planning my personal goals and careers goals simultaneously* :) as I feel I've never done both at the same time.
Both of these documentaries had me in BIG TEARS. This is not a film post, but they impacted me so strongly, I knew the next mufuckiuhaaaa move.
I empathize with all disenfranchised people, and as a human, all the same, I disenfranchise others. Both of these docs challenged me in different ways and thwarted me into a rabbit hole of depressing media and therefore unlimited sadness and crying. What made them different is that I did not pity the subjects of the documentary that could exert their agency, I identified with them. For those unable to exert energy I felt their frustration with a system- medical, political, and social, where we give up on people because we cannot measure or project their progress based on our own capacity. That's a limitation but should not be a boundary.
After this cathartic marathon watching day, I was eager to write exactly what I know holds me back in my growth..but….I already did that.
I'm living my life, this isn't a story that was predicted or expected. In matters of development, I have focused on radical self love as the major vehicle for me healing. When there was no one, there was me. Doctors, therapists, mental health professions, friends, family, and lovers was not enough. Before my last major suicide attempt they were not enough, and even after, others could not put me on a "track" I wanted for myself. Accepting who I was and that I had to change. Exploring my favorite and least favorite parts of myself to literally imagine the Hesna I wanted to be. Wanting to live did not come from accepting death. And, accepting death didn't come from losing many loved ones, it came in my inability to control death for myself. I learned to want live after finding and refinding myself. That did not come in the absence of others, aka isolation, but by focusing on whatever I needed to be okay and fuel so much I had forgotten about and given up on.
Once I was secure in wanting to live my life on earth, love has been so overflowing. So much so that I barely know what to do with myself. I've thought hard about this since 2018, finding it hard to hold myself accountable to my ideals whilst centering healing healing to my 'recovered' self.
I am more than sensitive, more like abrasive about all mental health jargon. The ableist heat that rolls off people's tongues, professionals included, daily on some of the toughest aspects of your life is a lot. It's just as much triggering as it is frustrating. Medical jargon means nothing emotionally to someone without that illness and thus identity [by social standards]
I'm not healing, cause I was never born broken; never less than whole. But perhaps society broke me in a way that society, the system, can never heal. Now I see how this limiting ass language has left me in circles with my own self critique and absorbing that of others.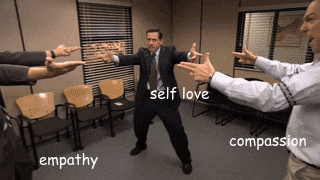 I'm not trying to heal so much as I am trying to grow. I've heard before "trauma makes us grow faster, sometimes more than we are ready for". I used to internalize that the level of emotional tolerance and boundaries = emotional maturity. Growing or maturing, as I know it now for myself, is about combining these two major phases that have been my 20s. Being under 25, and knowing this is emotional development so far is exciting and overwhelming.
I'm glad that this is my personal focus in life rather than what I see as superficiality that gets coded as such later in life. And as I posted in my Mother's Day post, at least I can be there for people from experience. The caution and reality is that however, so many years of bliss past and future are discarded already.
I'm keen on my own shortcomings, and can only grasp my progress when I'm on to my next focus. That's my validation that I am on the right path. I am focused and planning my next move always, only now it's not at all reactionary. Understanding all of that, that part of that love overflow goes to empathy. Also tapping into my spirituality more, I feel everything, I feel everyone. My various experiences means I can fuck with most people and have first hand experiences many only dream and theorize about.
The interesting thing is I don't fuck with most people. Practicing discernment, having high boundaries, and knowing what you want in any type of relationship [friend, lover,etc] cannot be demonized, only recognized. I know exactly what I'm looking for. The past few months, plus moving to Houston, and now being surrounded by a support system, has been an exhaustive process. One of having to get out of my minuscule pisces cusp feelings of why I was continually casted as elitist and mean.
*As I've mentioned more than once, niggas are delusional and people project such mass amounts of bullshit because you don't perform conformity of intimacy on command.
Internalizing those truths is a process. Just writing about them doesn't do justice. Accepting the hate I experience as a dark skinned Black femme everyday is astounding - plus organizing in Chicago was astronomical. Hence, that post is still forthcoming. So much of what I theorized was true and only with support now have I been able to take the time to break that down.
Life has not stopped for me for awhile and the past year has proven to me I belong here and unfortunately it's to help you niggas!! Still forming my theory of change, as well as acknowledging my goal of running a Soteria House, self love and empathy is not enough. On a movement.tm level, it is not widespread practice to have self love, empathy, and compassion. But dreaming up my ideal self encompasses all of those traits. And compassion is one I am not missing but am certainly lacking. I am unimpressed still with how I handle my emotions in isolation < solitude. No longer in solitude, I have some great footing to focus on this and still live my best life. Two major points of growth I am working on is patience, and now compassion. One certainly informs the other, and in differentiating between self love, empathy, and compassion, have I found a way to cultivate patience in more than name.
Saba - Stay Right Here feat. Mick Jenkins & Xavier Omär
K-Bird - Green Crack (feat. Project Pat)
Fetty Wap - Come My Way feat. Drake
Yesterday I watched Coma (2007) directed by Liz Garbus on HBO.
I also watched Foster (2018) directed by Deborah Oppenheimer and Mark Jonathan Harris on HBO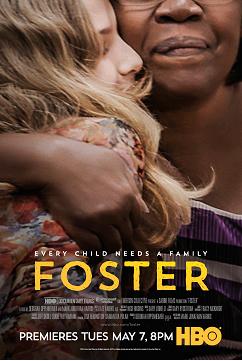 RondoNumbaNine - Hang Wit Me